The grass really is greener at TruGreen
Every yard is different, and we need people from a variety of backgrounds to make our work extraordinary. Some people want big, ambitious reasons to work for a company – like being the nation's largest and most comprehensive provider of lawn services and the official lawn care provider of the PGA of America and the PGA Championship. Others want to experience a sense of connection. And with our small-company feel, 40 years of time-tested training and the tight-knit communities we live and work in, that friendly connection is exactly what you'll find here.
So whatever you want out of your career – big dreams or small moments – plant it here at TruGreen.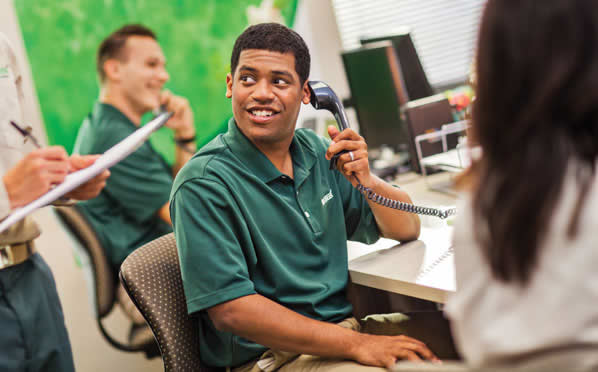 Career Opportunities
We're invested in ensuring that you reach your full potential. With over 200 branches throughout the country, you'll continue to find opportunities with us no matter where your life may take you. Plus, we offer competitive pay and extensive training – everything you need to build a solid start to a long career.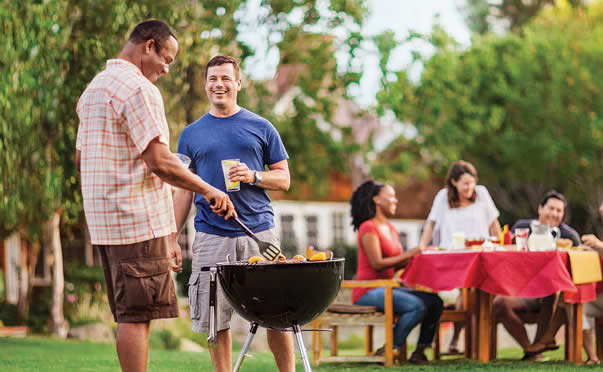 Life off the Green
You have a life outside of work – and we absolutely think that's important. We want our associate to be happy and healthy, which is why we offer our TruGreen Life Management Program (to help with stress), leave of absence policies (for illness or injury recovery) and even discount programs (to help save money on the things you already love). Plus, we offer volunteer programs and grants so that you can continue to impact your community when you're not making it more beautiful.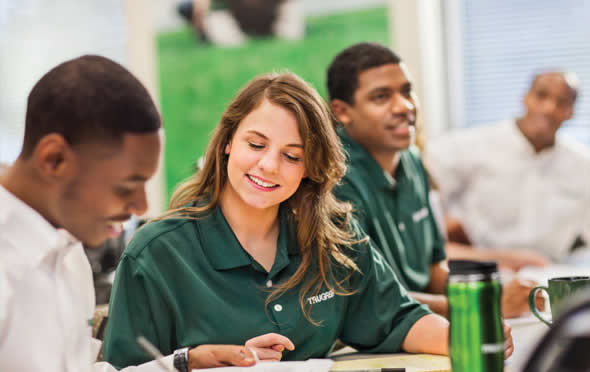 Benefits
We care about our associate – on the job or off. That's why, associates are eligible for our affordable medical and prescription drug plan, in addition we offer a number of optional benefits that are sure to make your life a little easier. These include three dental plans, a vision program, two reimbursement accounts, short- and long-term disability and much more. Plus, we offer a great 401(k) plan with company matching – so you can prepare for your future. Even if your position may be seasonal, we offer benefits like the option to keep your healthcare year-round because your livelihood is always important to us.